Here's a tune I called Greenbird, which is included in my Guitar Journey Book. It begins just like "Blackbird" by Paul McCartney. What I did as a study is do the same type of progression on the I, IV, and V chords. The intervals are a tenth apart. This means the low note to the higher note is 10 steps away.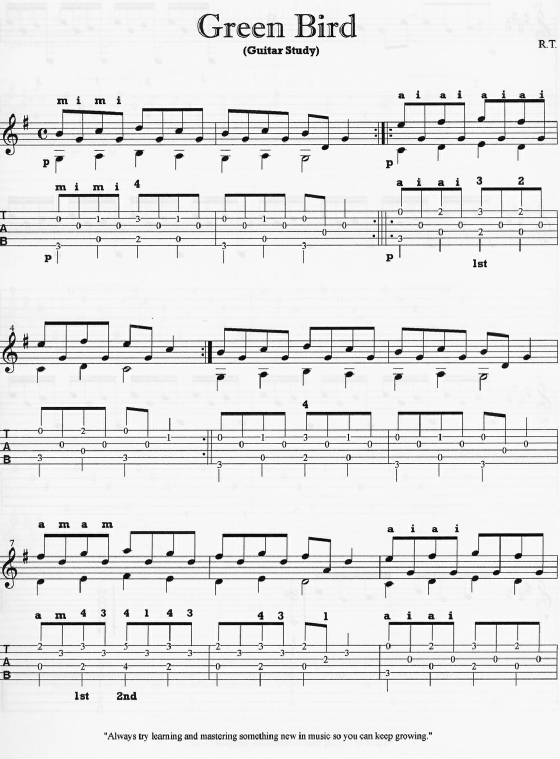 page two of Greenbird
The composition below was one I wrote for my Guitar Journey Method book also. My purpose was to show students how to use a progression with a falling bass line. This tune can remind you of the song by Green Day, "When September Ends". I had written the piece several years before their hit, and it is amazing to see the same little chord progression for the first few bars of the song. The picking pattern is a little bit different. In my book Guitar Journey i have plenty of examples of how one can use picking patterns with non traditional chord shapes to create their own original tunes.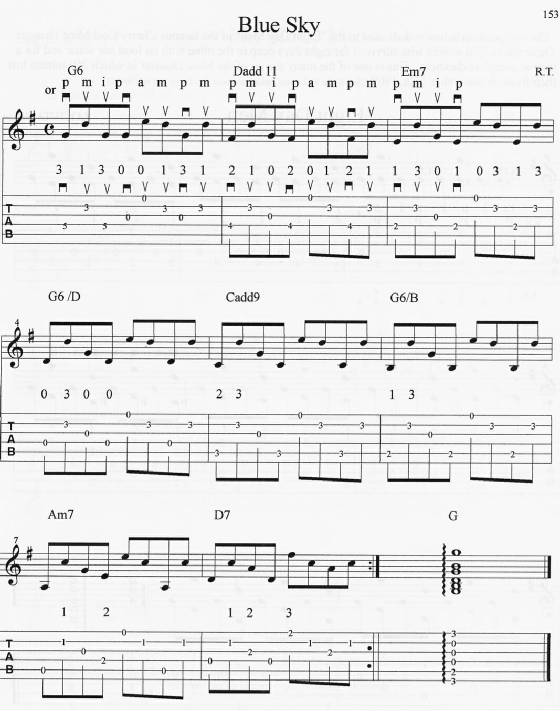 composed by Ray Tutaj Jr.