LEO KOTTKE FINGER PICKING LEGEND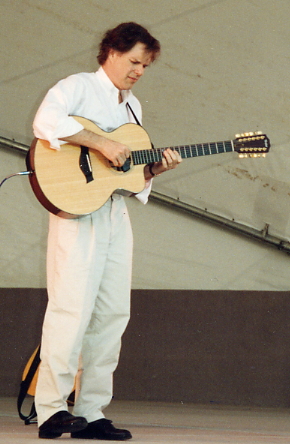 Visit the Leo Kottke website for concert dates
Leo's eccentric stories a part of the show too!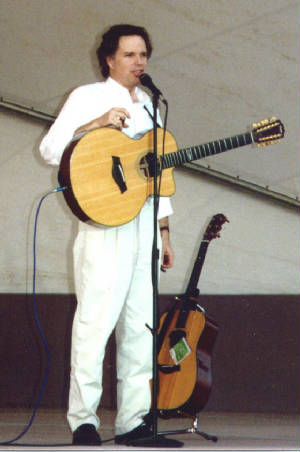 Photos by Ray Tutaj Jr. Taken in Las Vegas about 1994.

I have seen Leo Kottke perform live about five times now in different locations. When I was flipping through channels back in vegas when I was 18, I seen Leo on PBS. I was blown away and glued to the TV. I knew I wanted to be able to play guitar with that much virtuosity some day.
Leo is still performing almost every night. If you ever get a chance to see Leo you will see one of the legends of guitar.
He has taken fingerpicking to one of the highest peaks. I recommend you to check out some of his recordings and then see if you can get some sheet music for his works. Try his website at
Leo Kottke.com
One of Leo's more simple tunes but not so simple..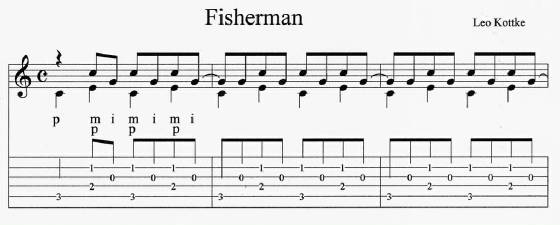 next measures

for the whole work go to Leo's website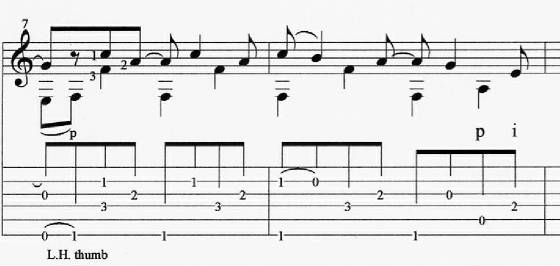 Leo Kottke live in Las Vegas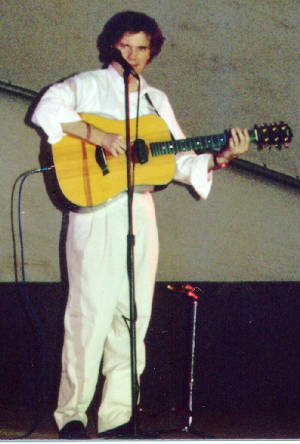 Photography by Ray Tutaj Jr.
A warm applause brings a smile to leo's face.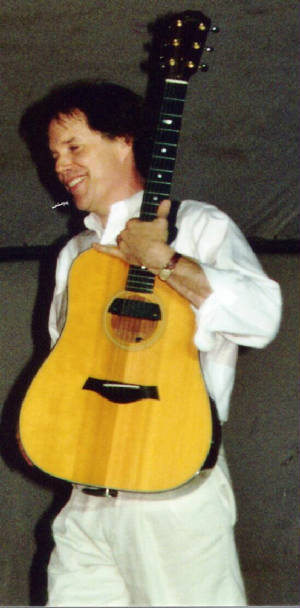 photos byRay Tutaj Jr 1995