If you would really like to learn this style, you may enjoy a DVD i have that gives a bunch of examples of some killer patterns. email me at gjourney1@yahoo.com
The reason I call this stuff below the "miracle pattern" is for what it did to my playing in a short time. I often wondered how the great players had this continuous driving rhythm with harmony and melody added in too. I had studied classical for years and knew a great deal of patterns but none never did as much good as what is here below. A whole new door had opened up and my guitar playing had a whole new dimension!
A pattern which helped my playing a great deal.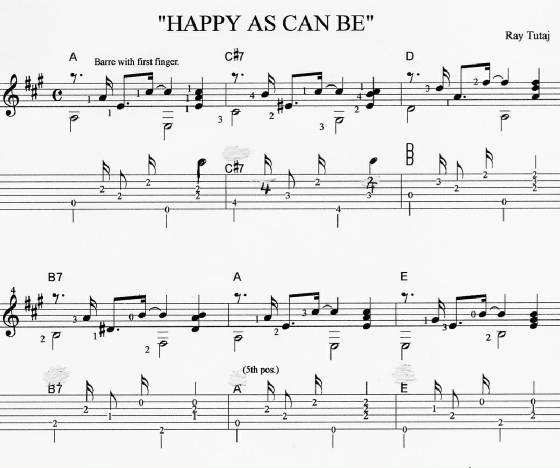 Many variations from this. See below
The effect of this pattern is really felt at a higher speed. So once you get it rolling and in time, pick up the pace add a few extra 8th or 16th notes here and there and you will hear what I am talking about.
Travis Style from easy to more complex.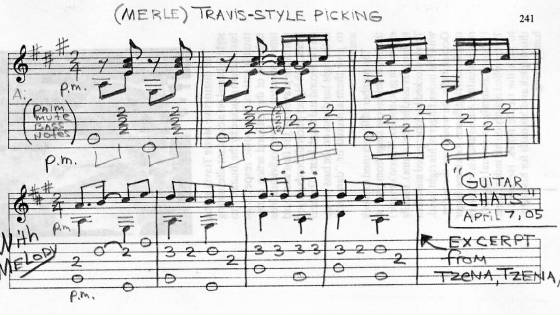 Merle Travis a great influence on Chet Atkins too!