Welcome.
I would like to share a few excerpts from some of my own compositions. These are only small sections only designed to show you a new picking pattern. I have been influenced by so many great artists and their songs. From Led Zepplin, Kansas, Fleetwood Mac, Leo Kottke, Chet Atkins, The Beatles, Jerry Reed, Merle Travis, Paul Simon, John Williams, Christopher Parkening, and a host of others. When you mix all those styles together you can get your own style going with your own unique tunes. My Take a Bite Out of Life CD which is more of a song-oriented work, reveals a great number of fingerpicking tunes. Go to my other website to see my albums.
www.raytutaj.com
Play the low F with your thumb so high E will ring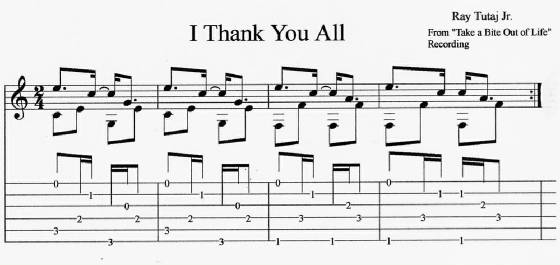 Tune your 6th string down to D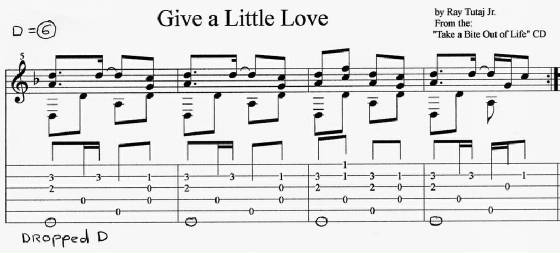 The B notes will be natural
This song can also heard on "Crossing Paths" CD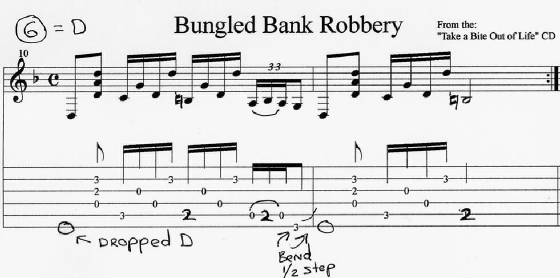 Crossing Paths includes an ensemble cast.
The title track on the new CD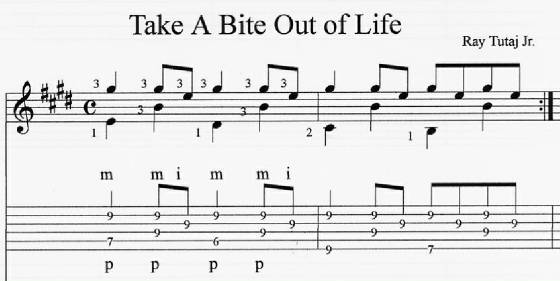 Solo Blues song on Take A bite Out of Life CD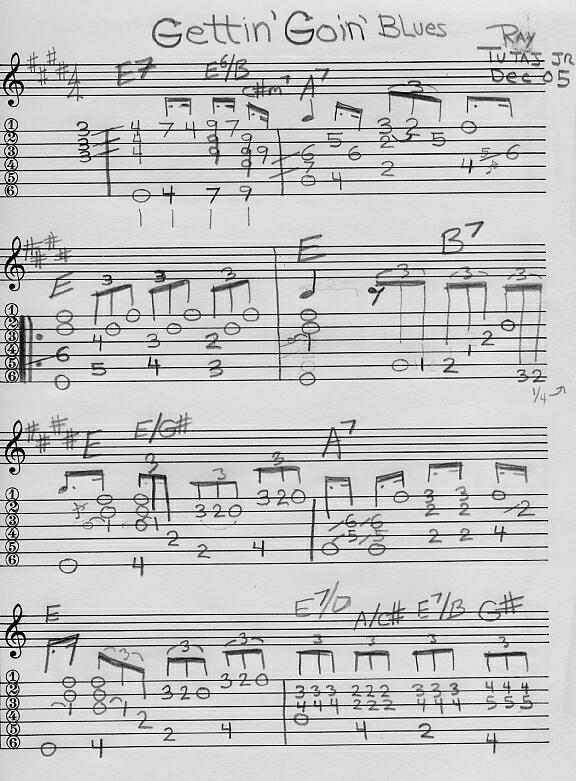 Only first page shown above.